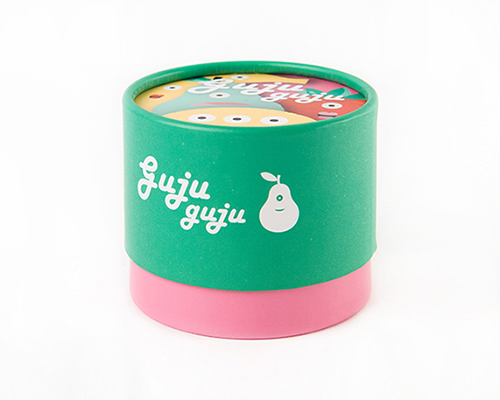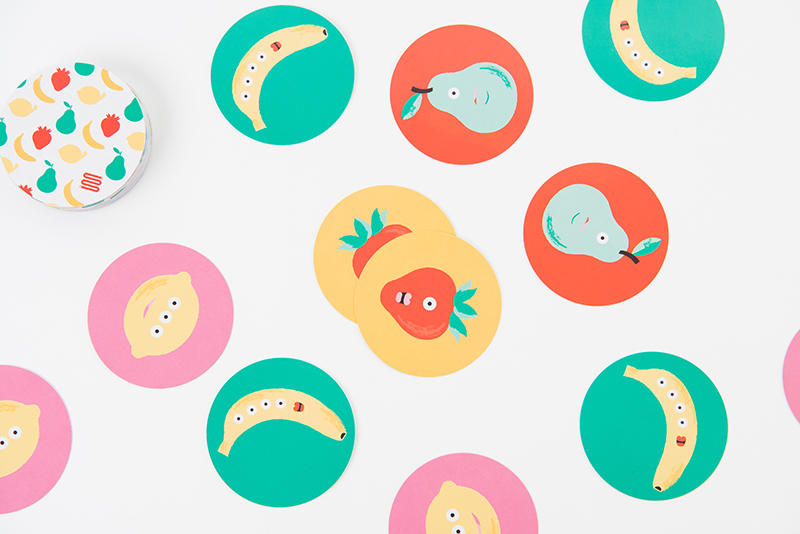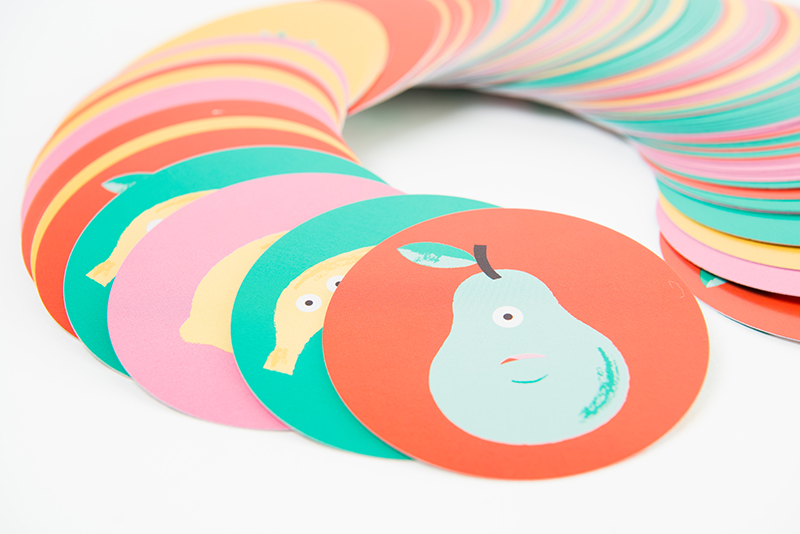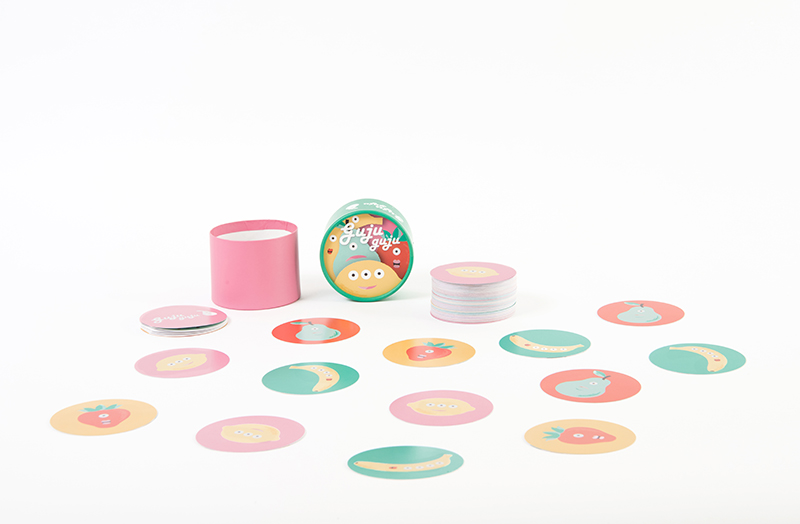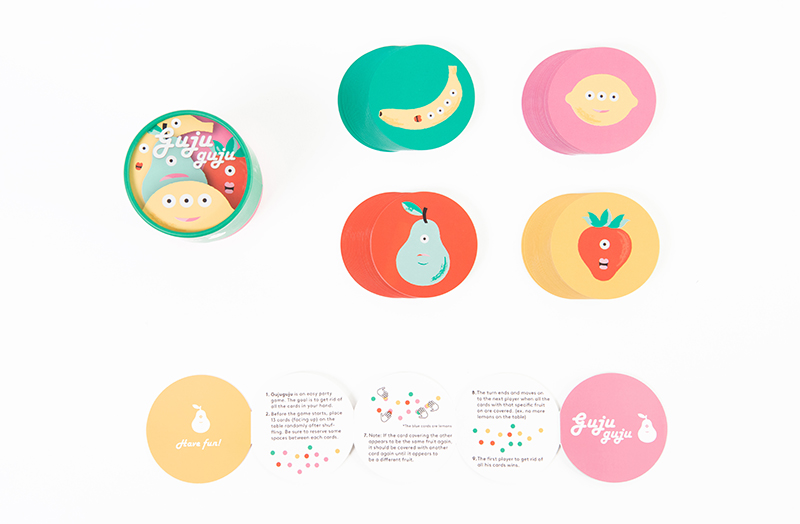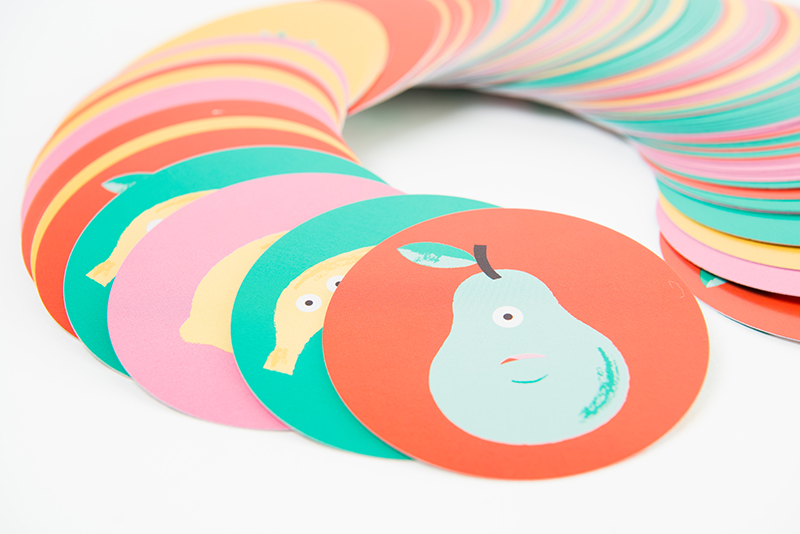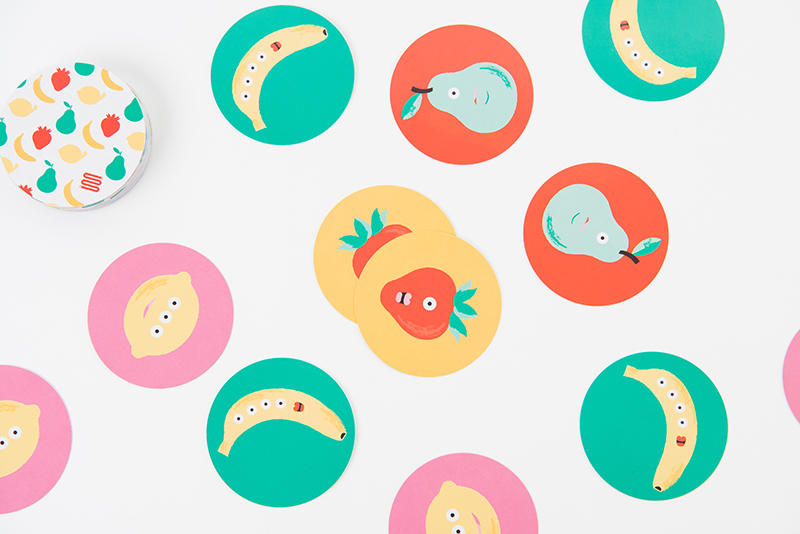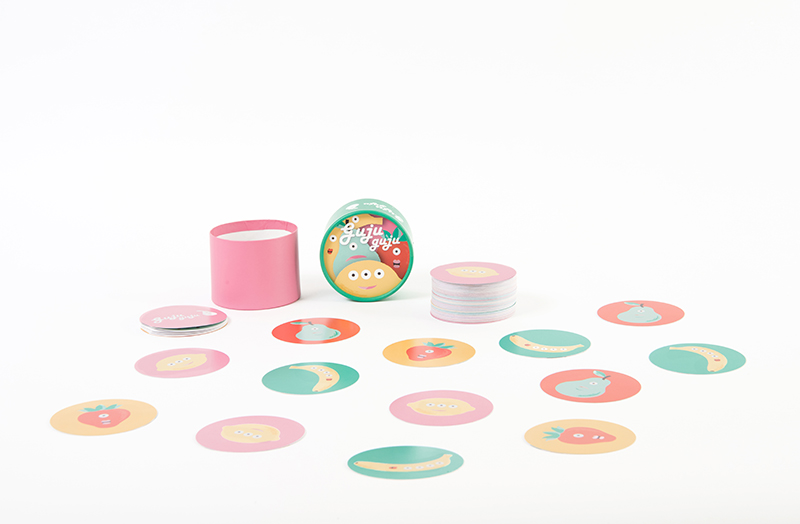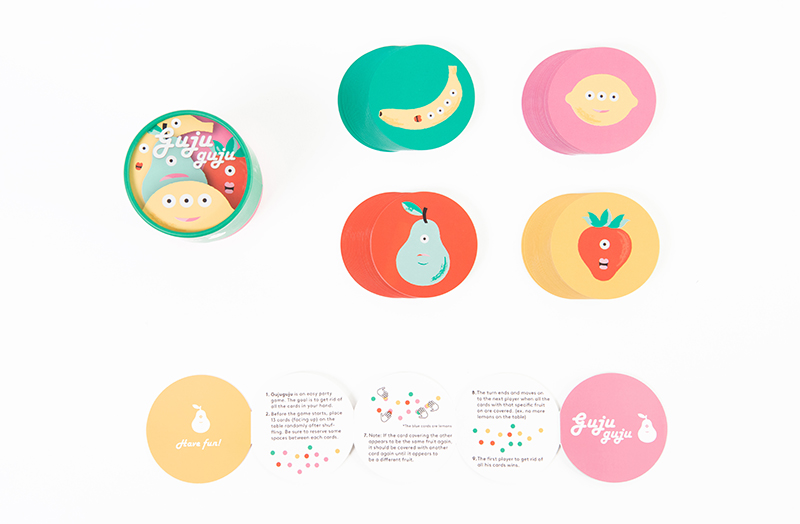 Gujuguju is an easy & excited party game. It requires the players to respond fast and to be focused, in order to spot all the same kind of fruits on the table (ex. all the lemons) and cover them all up with your cards before the others players do.
The recommended players for one box of gujuguju is 2-5 people. However, with more boxes of gujugujus, it would be even more fun to cover the whole table and play with as many people as possible!
The gujuguju fruits were originally drawn to exhibit in Blue Ray Gallery, London as a t-shirt pattern which was sold to support the kids who has lost their family in the Japan Tsunami in 2004. The gujuguju board game has also been exhibited as an installation built with board game cards in Taipei, Taiwan in 2016. The purpose of the exhibition was too find and expand the value of gaming, in which 100 board game industry people were invited to share their ideas on the topic.
*More About Gujuguju*
Gamewright Version
https://gamewright.com/product/guju-guju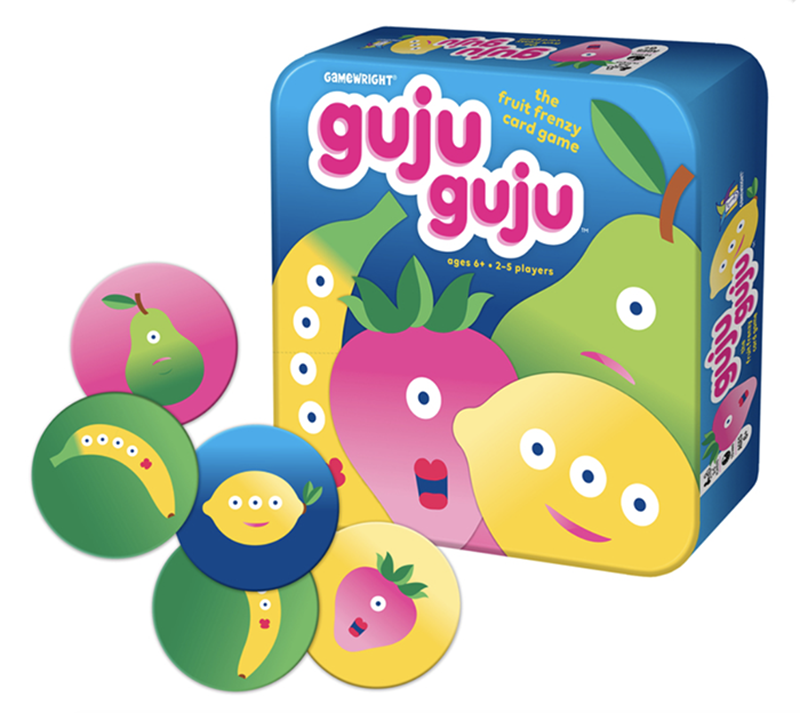 Happi Playground Version
Awards
Oppenhiem Toy Portfolio Gold Award

National Parenting Center Seal of Approval