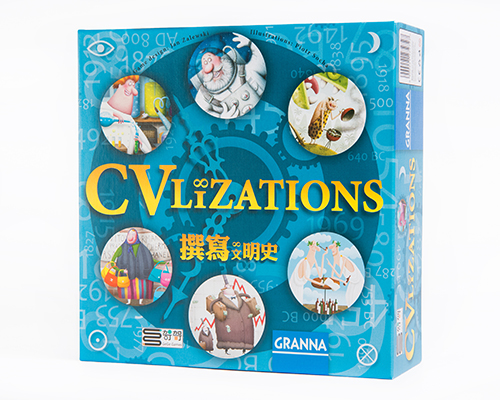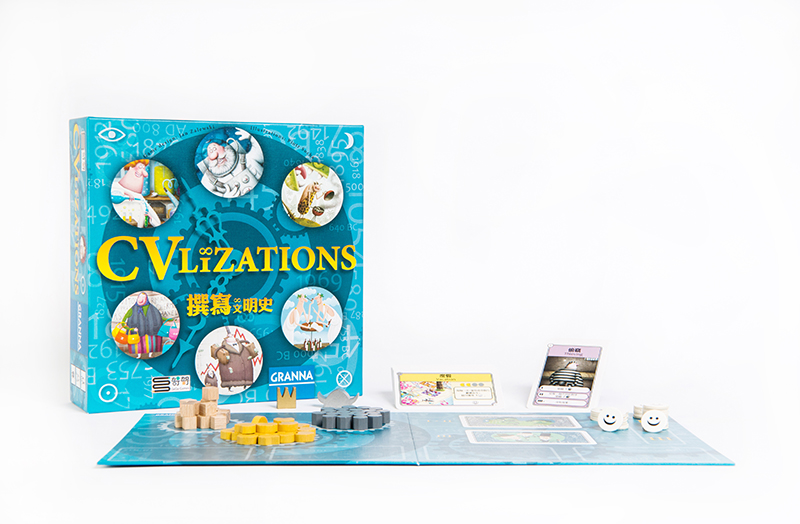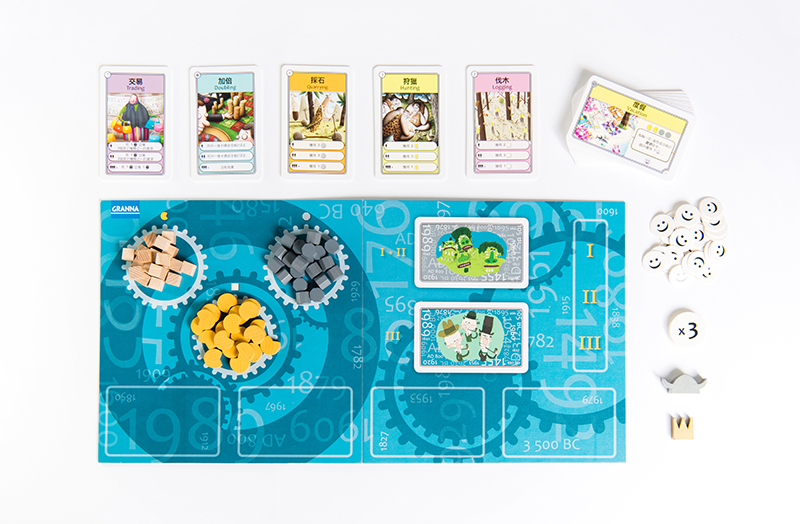 CVlizations
Designer: Jan Zalewski
Artist: Piotr Socha
Publisher: Granna / GeGe Co., Ltd
Chinese Instruction Download

In CVlizations, you take the role of a leader of a tribe, and you are charged with the task of "writing" its CV (Curriculum Vitae – résumé). To do so, you choose which orders to give and which inventions, tools, buildings and ideologies to develop. The happiness of your people depends on you.
Gameplay is built around action selection. Each turn, every player chooses two order cards, and the strength of the action depends on how many other players have chosen that action. Players manage their resources to develop ideas, and in the end the one who collected the most happiness points wins.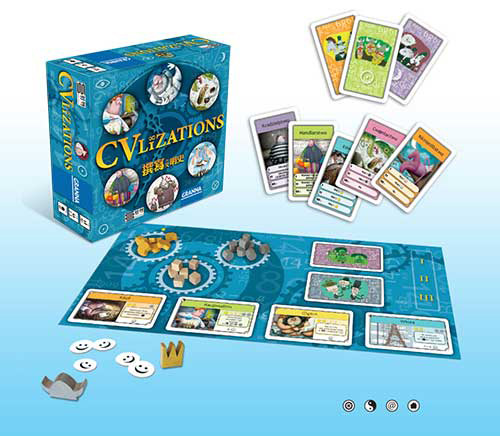 We are happy to announce that our game
CVlizations was awarded as BEST FAMILY GAME at UK Games Expo 2016!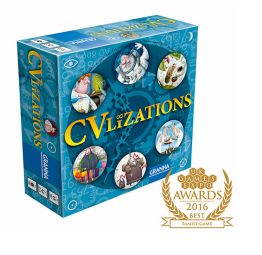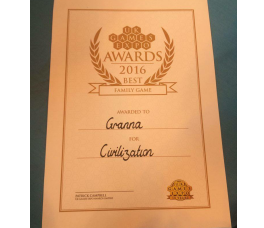 UK Games Expo is the biggest boardgame event in United Kingdom. You can find there not only local publishers, but also many other from all over the world.
This year it was UK Games Expo 10th edition – it was great to be there and we are very happy that our game won the award!
Each year jury and gamer players award games from different categories.
CVlizations competed with such popular games as Treasure Hunter from Queen Games or Celestia published by Blam.
遊戲目標:
遊戲結束時,獲得最多幸福點數的玩家勝利。
遊戲配件:
-遊戲板
90張卡牌
60個木製資源標記物
42個幸福點數標記物
三倍標記物
5套8張命令卡 – 共5種顏色, 一套 = 8張命令卡
2張玩家幫助卡
1個部落木製首領頭盔
1個木製王冠
32張時代I & II理念卡
16張時代III理念卡
說明書
勘誤表:
感謝熱心玩家指出第一版以下卡牌的錯誤,現勘誤如下,將在再版中改正。
卡牌18:"在購買階段",應該改為"命令階段"。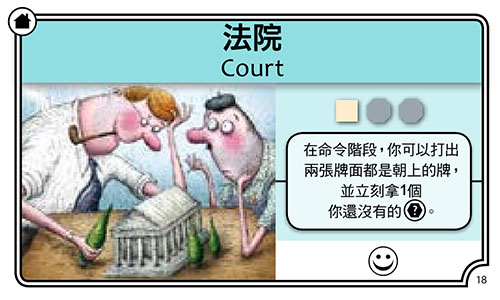 卡牌20:"在購買階段",應該改為"命令階段"。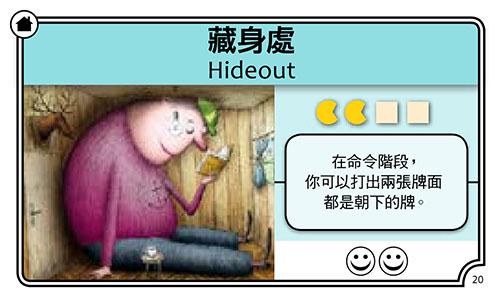 卡牌44:"如果你有最多的發明",應該改為"如果你有最多的工具"。