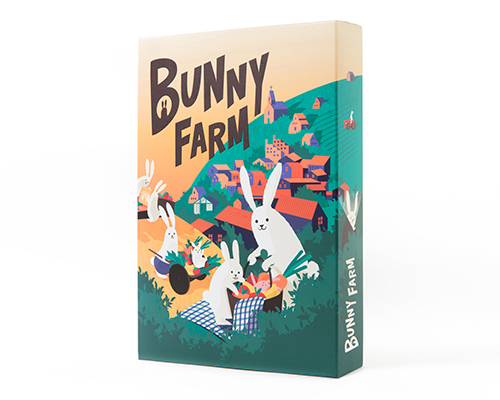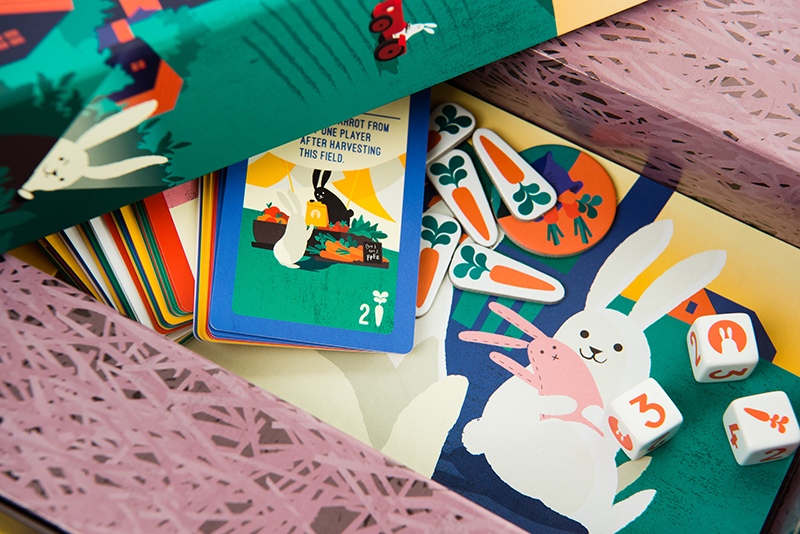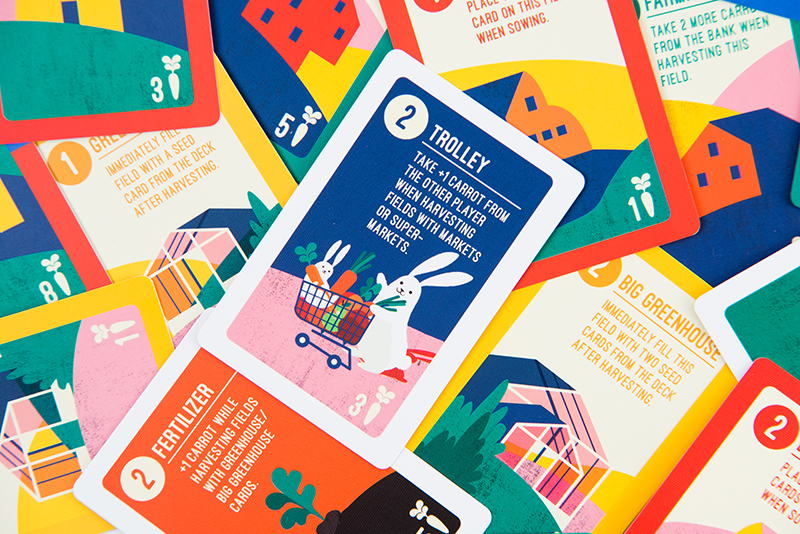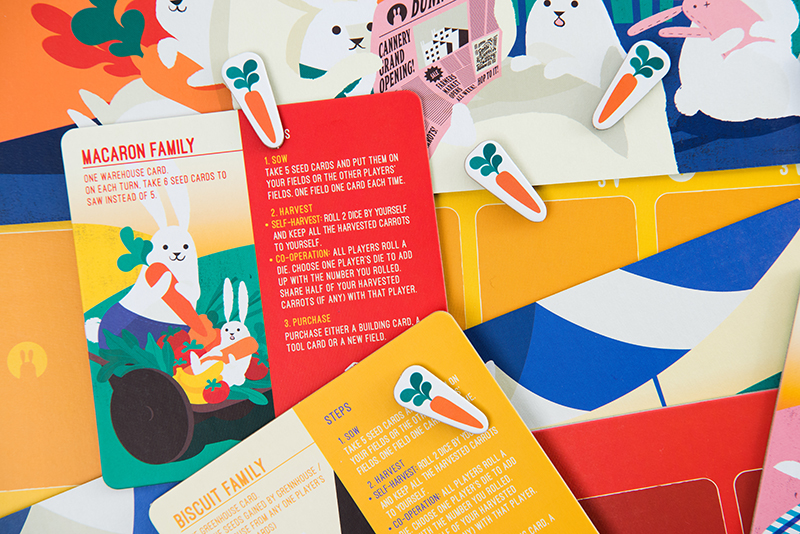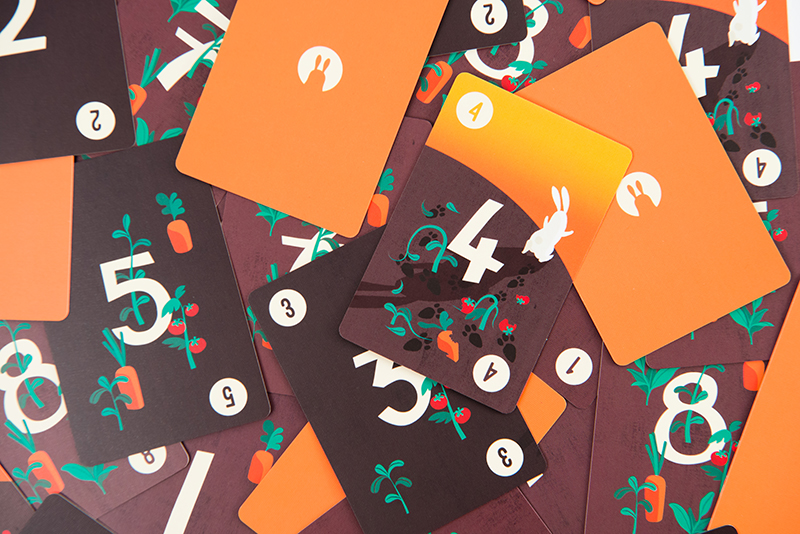 Left from Albuquerque, past the Toad
Empire, and far past McGregor's farm lies
the small fertile and (mostly) peaceful land
of Bunnitopia and home to the four great bunny families: Ice Cream, Chocolate, Macaroon,
and Buicuit.
Harvesting carrots is serious business, and the four families are willing to do whatever it takes to build the largest and most successful farm
in the land. Build factories, expand your farm, sabotage crops, or even manipulate the markets in your favor. However, you'd better build some fences before the dreaded GIANT BUNNY comes and eats
ALL your crops.
Spring is almost here. Better get harvesting soon!
BUNNY BUSINESS IS BRUTAL!